Frequently Asked Questions
How many sessions will I need?
This will vary depending on who you are and what you are looking for support with. At the start of our work together we will discuss your needs during an assessment process (see below). In some cases, eight sessions (the minimum term I offer) is sufficient. 
What is the difference between counselling and psychotherapy?
There is some overlap between how these terms are used in the UK. Generally speaking, counselling refers to shorter-term work which aims to help the client process an immediate difficulty such as a divorce, a career change or an unexpected bereavement. Counselling is often more focused on action and immediate behavior change and tends to last for less than a year, typically 12 – 24 weeks.
Psychotherapy refers to longer-term work which seeks to address deeper patterns and structures within the client's personality. It aims to understand how your past experiences have affected you and your relationships in the present. Whilst psychotherapy may focus on a client's immediate issues it will often involve an exploration of deeper questions such as identity, values, beliefs, meaning and life purpose.
What do you charge?
My fee for is £70 per session (50 minutes) and is reviewed annually.
How often will we meet?
We will meet weekly for the duration of our work together, outside of any scheduled breaks.
What is your assessment process?
All clients undertake an assessment process, usually over two sessions, which involves us working through my intake questionnaire. This helps me find out more about your background and your goals for therapy and helps me assess whether I can provide you with the support you need. In some instances, I may decide that another therapist would be better placed to support you. If this is the case, I will discuss this with you and explain my reasoning. I will also offer to provide you with referral details for at least two other therapists.
Professional registrations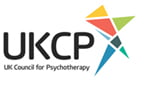 Contact
0782 438 6761
mail@tomshuttetherapy.co.uk